Presentation of the Dafar Plant
07-01-2019 17:35
- Depuration news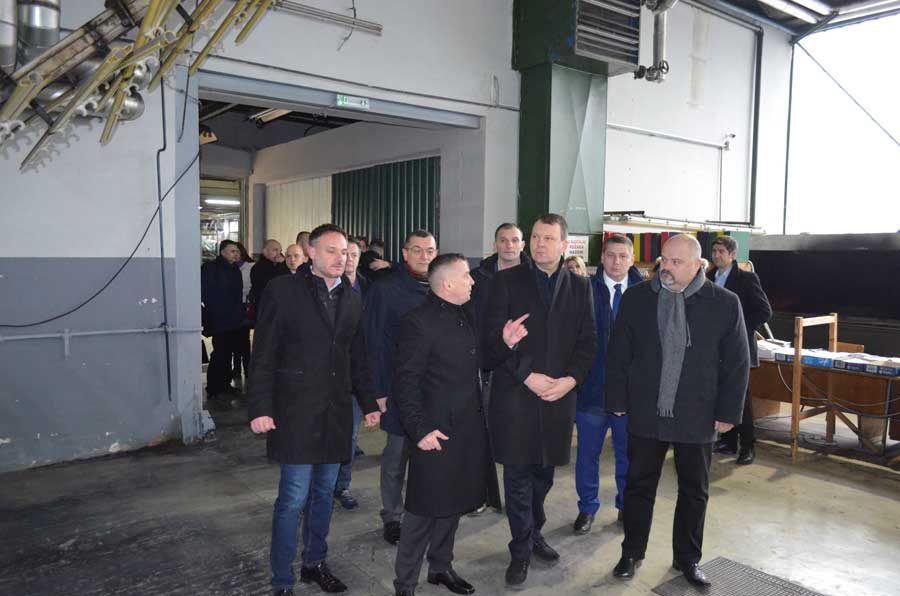 The waste water treatment plant of the tannery "Dafar" in Zrenjanin was inaugurated on January 16, 2018 by the President of the Provincial Government Igor Mirović, in the presence of the Mayor of Zrenjanin Cedomir Janjic and the whole society.
The Dafar tannery, owned by Italy and Netherlands, deals with tanning and regeneration of raw leather purchased and 95% of finished products are exported within the European Union. The company has renewed and improved production by employing more than 110 people.

The inaugurated plant has a capacity of 500 m³ of water per day and was designed by DeltAcque, who also supplied the machinery.

As pointed out by the chairman of Dafar Zoran Galovic, this investment of 36 million was also possible thanks to the support the company received from both the Province and other governmental structures.

Zoran Galovic announced that with the commissioning of the wastewater treatment plant there is an opportunity and willingness to increase the volume of both production and exports.

The mayor of Zrenjanin Cedomir Janjic praised the construction of the waste water treatment plant of the tannery, remembering that the city's future wastewater treatment plant will be located in the immediate vicinity.