Russian tannery awarded thanks to Deltacque Srl.
02-08-2017 10:51
- Depuration news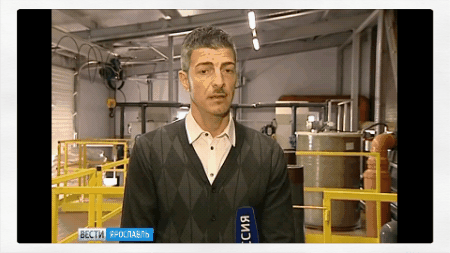 Thanks to the constant commitment to achieving the aims and the determination of their CEO, Khrom Tannery wins this edition of the local award as best company for efficiency and productivity of the Yaroslav´s oblast.
This year, thanks to Deltacque Srl, comes true also a solid commitment of the company in the field of ecology and water treatment.
An added value for achieving of the award that gives the company a more modern image and projects it into a future of greater environmental awareness and community respect.
Khrom Tannery together with Deltacque Srl has developed a treatment system for liming baths in order to solve the problem of malodorance due to the direct injection of sulphides into the municipal sewer.
A first step that will bring the tannery to the creation of a complete water treatment system.
Click on link below to see the TV service dedicated to the tannery and the presentation of Mr
Stefano Spagli
of Deltacque Srl for the new liming bath treatment plant.
Source:
youtube - Вести-ярославль