Manta seminar, Ecuador
03-07-2023 10:41
- Events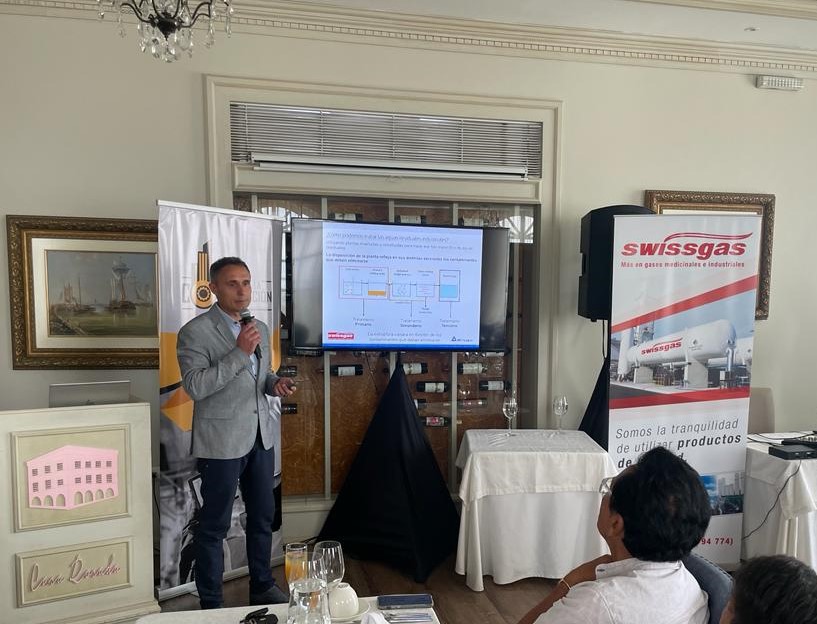 A seminar organised by Swissgas and Sol group has just concluded in Manta, Ecuador, at which spoke
Andrea Ciulli
, as
DeltAcque
technical manager and expert in industrial wastewater treatment.
The seminar was chaired by Alberto Zanini (Sol group water treatment division) and Alex Frias and Mathias Frei (Swissgas sales managers), under the sponsorship of the Nucleo de la Construcción de Manta.
The event held at Casa Rosada Lounge Restaurant focused on the treatment of industrial waste water from the tuna and squid production chain, one of the most important activities in the city of Manta.
The meeting also involved consortium plant operators and companies from other industries.