Ethiopia: Biological Effluent Treatment Plant Inaugurated
15-12-2017 12:44
- Depuration news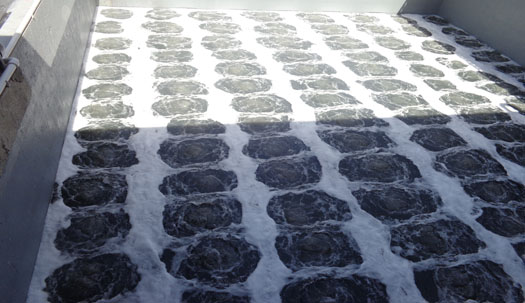 Ethio-Leather Industry Private Limited Company (ELICO) has made operational a high-tech Biological Effluent Treatment Plant constructed at a cost of over 28 million Birr at the company´s premises.
In a field visit organized for journalists held at Abyssinia Tannery, ELICO Manager Mesay Getachew said that the treatment plant is the biggest and modern for leather industries in the country. "ELICO strongly recognizes the value of environmental protection and should abide by relevant regulations and law of the land. It is with reason the company has invested on this high tech treatment".
He also said that the company understands the world is currently facing a lot of environmental challenges like global warming, acid rain, air pollution, poor waste disposal, ozone layer depletion, water pollution among others which affect every human, animal and nations on the planet.
The Manager further said that over the last few decades the environment is degraded devastatingly. "As our actions have been not in favor of protecting the planet, we have seen a natural disaster striking us more often in the form of flash floods, tsunamis and among others."
Company Biological Effluent Treatment and Chrome Recovery Supervisor Alemu Bejiga on his part said that the treatment plant is a modern that contains chrome recovery biological treatments and sludge treatment parts. The plant has a treatment capacity of 600 metric cubic of waste water and can recycle 25 meter cubic of chrome per day.

As the leather sector is one of environment pollutant carrying out environmental protection and establishing waste disposal treatment system is mandatory. Accordingly, the treatment plant and chrome recovery is an exemplary for other leather industries, he noted. The plant has a great contribution in protecting the environment from pollution and keeping human health safety, he said.
Law Enforcement Director with the Ministry of Environment, Forest, and Climate Change, Mehari Wondimagegn on his part said that the plant is exemplary to other leather factories. All factories should have waste treatment systems to protect the environment from any possible damage and abide themselves by the law.
Source:
allafrica.com