Style America Magazine
28-09-2022 14:30
- Depuration news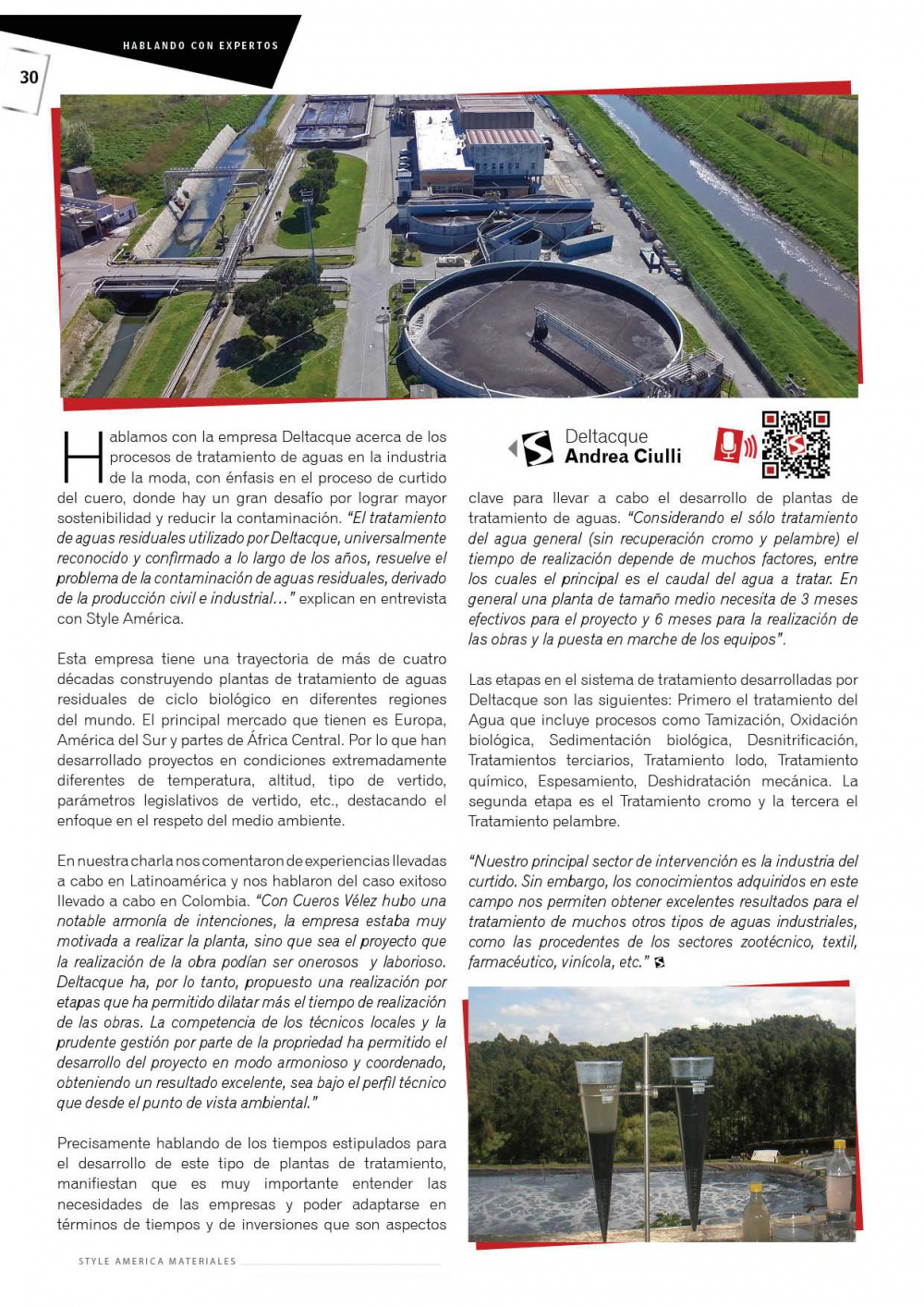 During an interview with Style America Magazine,
Andrea Ciulli
explains the wastewater treatment processes in the fashion industry, particularly in the leather tanning process, where the aim is to achieve greater sustainability and reduce contamination.
Recently
Deltacque
, which has been operating in different parts of the world for over 40 years, completed a project in Latin America, building a plant in Colombia whose construction could be costly and laborious.
The competence of the local technicians and the good management by the company allowed the development of the project in a harmonious and coordinated way, obtaining an excellent result, both from a technical and environmental point of view.
The treatment system developed by
Deltacque
follows various phases. First of all the water treatment, which includes processes such as sieving, biological oxidation, biological sedimentation, denitrification, tertiary treatment, sludge treatment, chemical treatment, thickening, mechanical dehydration. Then, the second phase concerns the chrome treatment and, at the end, the third with the leather treatment.
"Our main area is the leather industry. Undoubtedly, the knowledge acquired in this field allows us to obtain excellent results for the treatment of many other types of industrial water, such as those from the livestock, textile, pharmaceutical, wine sectors, etc. "
Source:
Style America: Materiales, Tendencias y Tecnologia